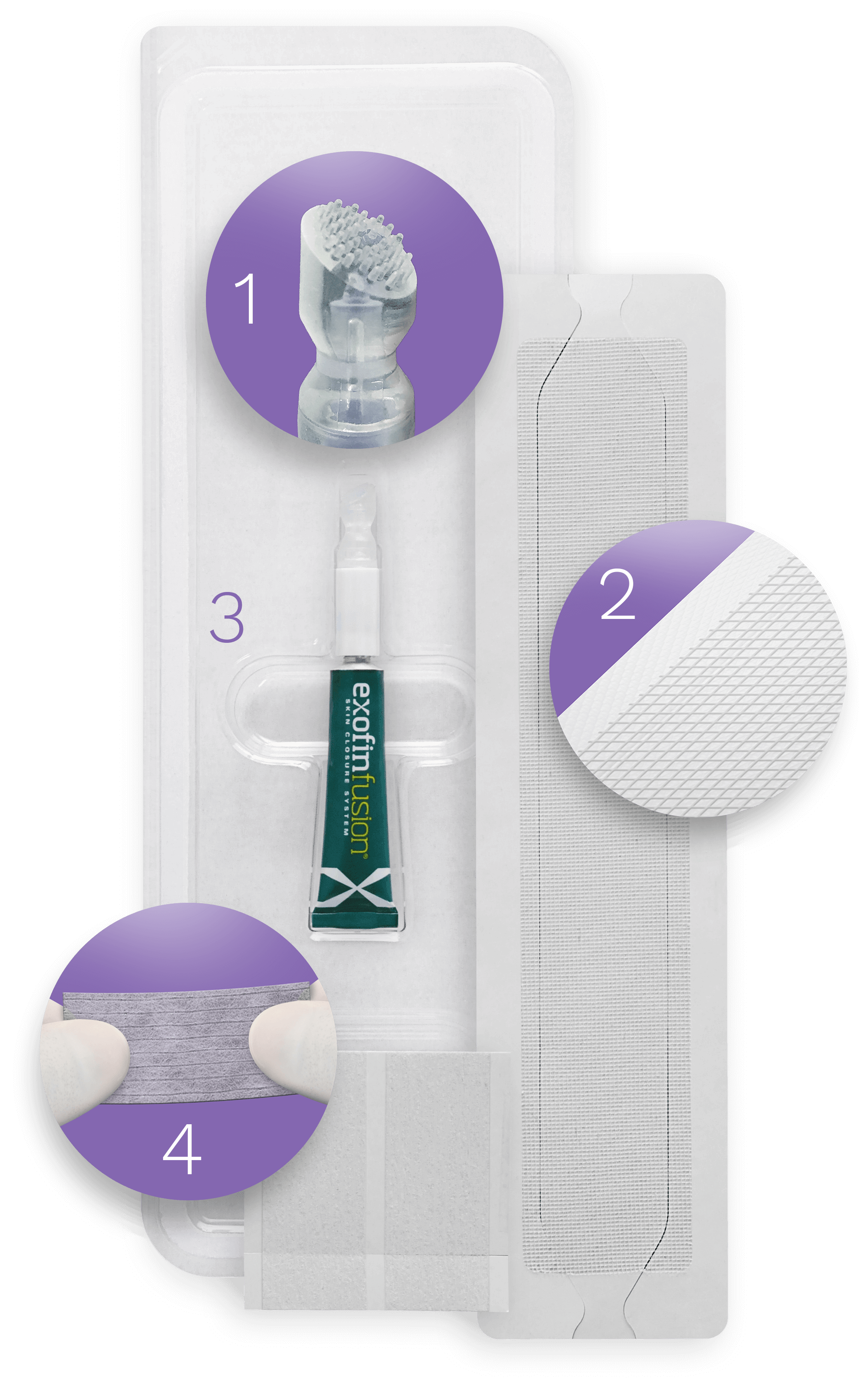 1
|

FAST

Closing a long incision with exofin fusion® is faster than traditional suture closure.1 Our product cures in just 38 seconds on average after adhesive application. Exofin fusion® also comes in a pre-sterilized tray that can be placed directly on the mayo stand for even faster use in the operating room.
2
|

EASY

Simply open the mesh strip, place over the incision site, and seal. When it's time to remove, mesh anchors give clinician easy access to ends of mesh for easier post-surgical removal.
3
|

STERILE

Exofin fusion® showed no bacteria growth in third-party testing.2 The watertight seal means that patients can shower and perform normal daily activities without worrying about introducing water, debris, or bacteria to the incision site.
4
|

STRONG

Exofin fusion® creates a strong seal with great holding power. The mesh anchors prevent mesh from rolling off skin prematurely, while the mesh distributes tension along the entire incision, preventing skin gaps from forming.
Cost Savings & Patient Benefits

Save Your Operating Room Time & Money While Improving Patient Aftercare
By combining a topical skin adhesive with a self-adhering mesh strip and mesh anchors, the exofin fusion® Skin Closure System may lower healthcare costs for your hospital and lead to improved patient outcomes with one easy application.
ASSISTING BUSY SURGEONS, LOWERING OVERAL COSTS
Exofin fusion® may save your hospital money in two ways: by reducing the time individual patients spend in the OR, and by reducing the risk of acquiring a post-surgical site infection along the incision line.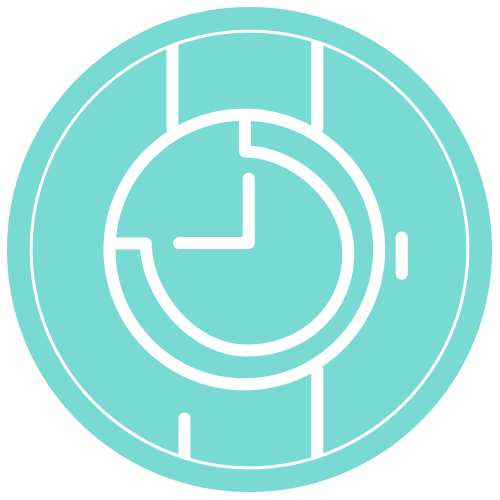 Faster OR Procedures
It's a simple formula. In the OR, time equals money. By providing faster closure speeds compared to traditional methods, exofin fusion® frees up operating rooms more quickly so hospitals may perform additional procedures each day. Other financial benefits include:
Frees up other OR staff to assist busy surgeons
Reduces the time the patient remains under anesthesia
Less costly postoperative healthcare visits for bandage changes
A BETTER POST-SURGERY EXPERIENCE
Not only does exofin fusion® lower the risk of infection, our product also enhances the overall patient experience by improving patient comfort after surgery and simplifying self-care.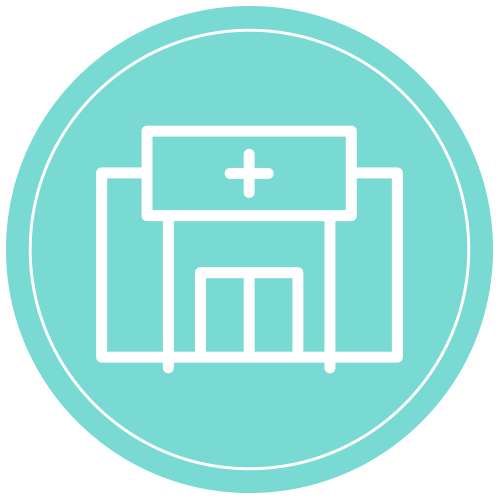 Simple Self-Care
When using exofin fusion® to close, patients are better suited to administer self-care after surgery:
Incisions closed utilizing the exofin fusion® skin closure system remain dry, keeping infection-causing bacteria and moisture away from the incision site and eliminating the need for applying and reapplying post-surgical dressings.
The incision site is less noticeable than sites closed with staples, improving patient confidence and self-image post-surgery.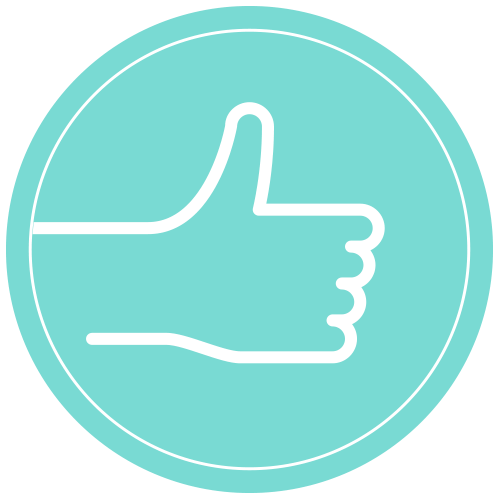 Improved Comfort
Our mesh strips are strong but flexible, contouring to the body for greater patient comfort. Other comfort features include:
A waterproof barrier allowing patients to shower immediately after surgery. This can be especially beneficial for the new mom's post C-section closure.
Mesh anchors provide for easy access point for post-surgical removal and keeps mesh from rolling up on the ends prematurely

For More Information
To receive more information or
to place an exofin fusion® order,
contact your Chemence Medical, Inc.
Customer Support Representative
at 844-633-4583.