Introducing the
exofin fusion® Skin Closure System
Introducing the
exofin fusion® Skin Closure System
Introducing the
exofin fusion®
Skin Closure System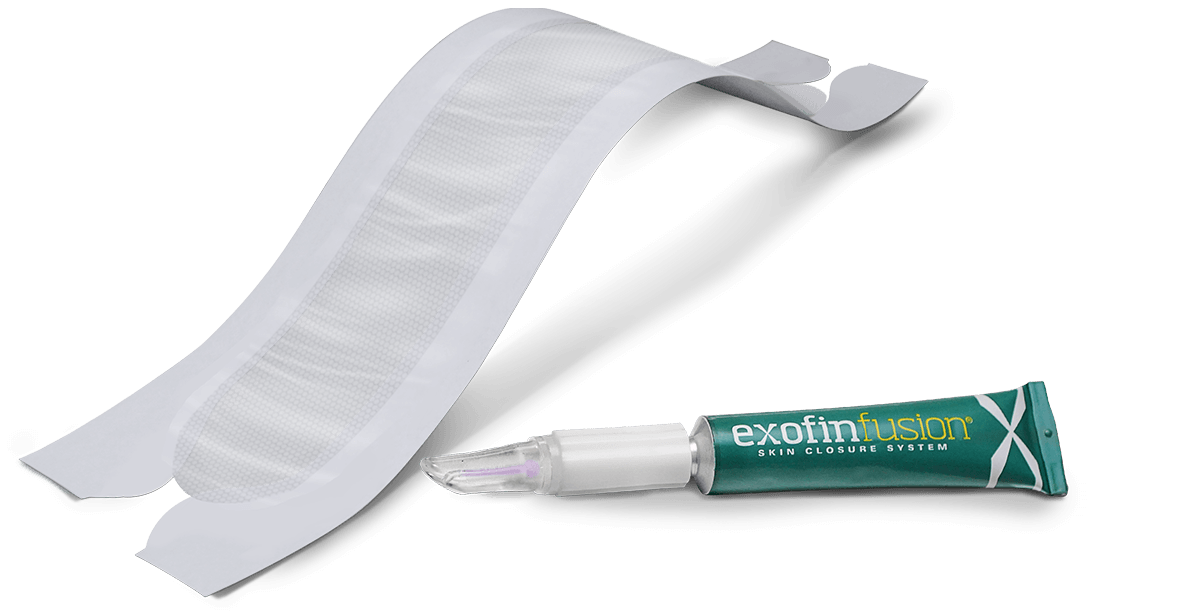 Featuring an Innovative
Curved Mesh
The innovative two-part skin closure system featuring exofin fusion® curved mesh quickly closes and seals large incisions, forming an immediate microbial barrier to protect against infection-causing bacteria, keeping the site comfortably sealed until post-surgical removal.
The curved mesh shape of exofin fusion® reduces the area for potential damage due to stress by 67%.
Click play to learn more about exofin fusion®
Our Pre-Sterilized Tray Provides for a Stable & Clean Workspace
Exofin fusion® is available in three sizes
22cm is ideal for medium incisions
30cm is ideal for orthopedic use
60cm for long incisions up to 58cm in length

Each skin closure system features our unique curved mesh and sufficient 2-octyl cyanoacrylate adhesive packaged in a double sealed, pre-sterlized tray. Transfer the compact tray directly to your operating room without concern for loose, rolling components.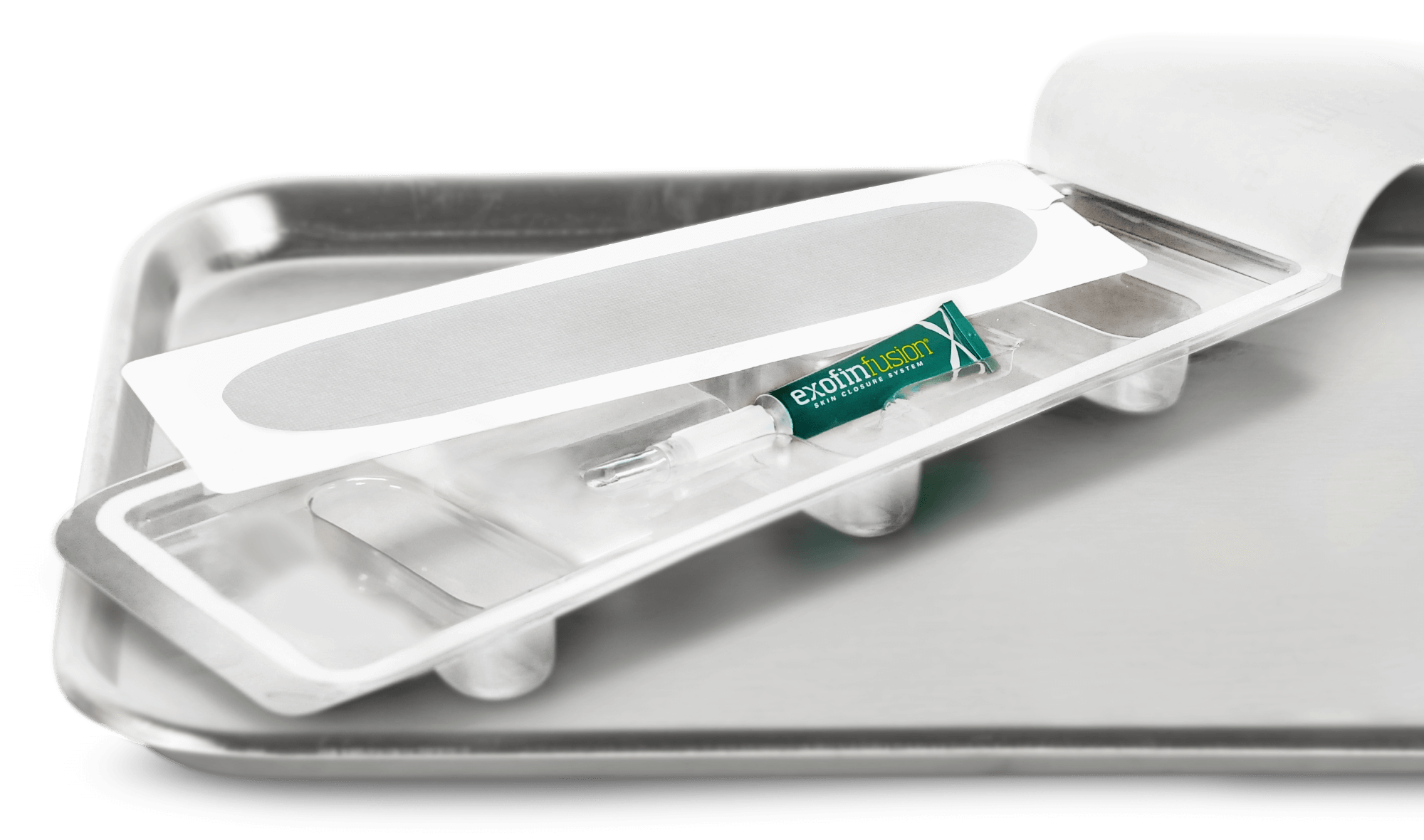 Innovation Beyond Expectations
Exofin fusion® provides for a faster wound closure than traditional suture closure.1 Our product is tack free in under 45 seconds with full cure achieved less than one minute after application of the adhesive. Exofin fusion® also comes in a pre-sterilized tray that can be placed directly into the sterile field.
Patient Aftercare
Exofin fusion® provides patients with an easier way to care for wounds after an operation. Click below to learn more about patient aftercare.
Product Documentation
To download important documents about exofin fusion® follow the button below to access spec sheets, instructions for use, and more.
For More Information
To receive more information or
to place an exofin fusion® order,
contact your Chemence Medical, Inc.
Customer Support Representative
at 844-MED-GLUE (844-633-4583).